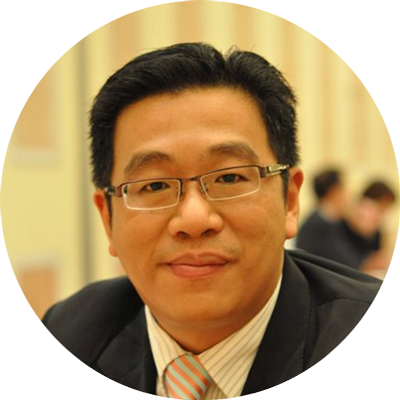 KC co-founded Anderes Fourdy (AF) which is a Multimedia Super Corridor (MSC) Company registered with the Malaysian Ministry of Science, Technology and Innovation. The company's forte is in developing an integrated, seamless and scalable Congress Technology using Cloud Technology, Mobile Applications and Radio Frequency Identification (RFID) Devices.
My Meeting Partner by AF is also a Professional Congress Organizers (PCO) and Business Events Consultancy. It's clientele includes international associations, organisations, corporates, convention centers, convention bureaus, expo and event organisers.
KC was previously the General Manager of Reliance Conventions & Events, a Tier-1 PCO in Malaysian Convention Bureau's (MyCEB) PCO Partner Program. His 20 years with the Reliance Group saw him moving from a traditional Travel Agent to an Online Travel Agent. He was later appointed the General Manager of Reliance Sightseeing – a Destination Management Company (DMC) and evolving to a Professional Congress Organizer PCO). He oversaw DMC and PCO branch offices development in Abu Dhabi, Amsterdam, Bangkok, Barcelona, Hong Kong, Ho Chi Minh City, Jakarta, London and Singapore.
He was the current Deputy Chairman of International Congress & Convention Association (ICCA) Malaysia. He also sits in the board of Malaysian Business Events Advisory Board (BEAC) and an International Affiliate member of Australia's Professional Conference Organisers Association.
He is a Certified Meetings Professional (CMP) registered with Convention Industry Council (CIC) and a Certified Train-the-Trainer for Singapore Association of Convention, Exhibition, Organizers and Supplier's (SACEOS). He graduated from Royal Melbourne Institute of Technology majoring in Economics & Finance.